Our purpose
Our mission
Through commitment and constant progress, we ensure security and quality of life.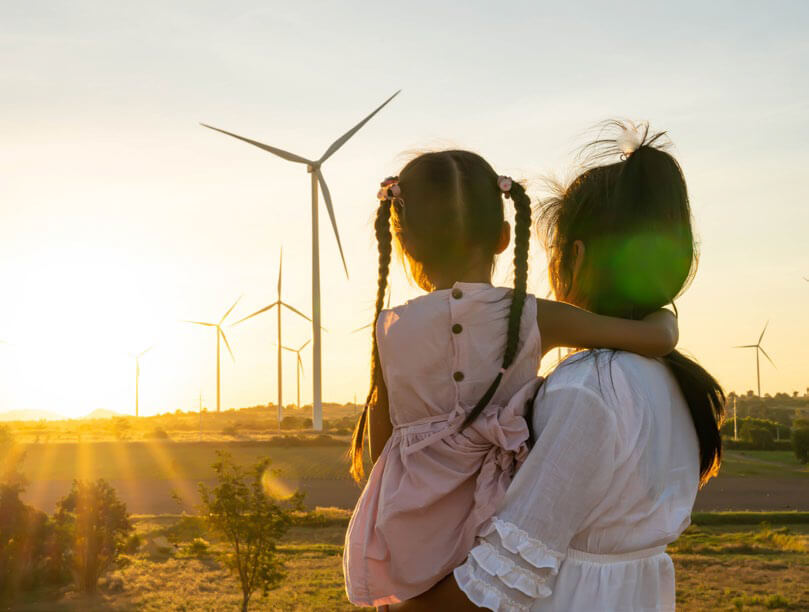 Our vision
We are building a customer-centric, flexible and sustainability-oriented insurance group.
Our values
We build relationships with care, integrity and respect.
We exceed customer expectations by our ongoing effort to make improvements and strengthen relationships.
We are active in relation to our natural and social environment.
Group members
In addition to the Slovenian market, we are present in Croatia, Serbia, North Macedonia, Montenegro and Kosovo. You can find more information on the map below, followed by details of all direct and indirect subsidiaries.
Click on a country to find out which Sava Insurance Group members are based there.
History
1977
DEVELOPMENT OF REINSURANCE Reinsurance Community Sava
Spin-off from Sava Insurance Community and incorporation under the name Pozavarovalna Skupnost Sava (Reinsurance Community Sava)
1990
DEVELOPMENT OF REINSURANCE Sava Reinsurance Company
Reorganisation as public limited company
1998
SAVA RE GROUP Zavarovalnica Tilia
Acquisition of 99% stake in Zavarovalnica Tilia
1999
SAVA RE GROUP Zavarovalnica Maribor
Acquisition of major stake in Zavarovalnica Maribor
2006
EXPANSION TO SE EUROPE Sava Osiguranje (Serbia)
Illyria
Entry into the Serbian and Kosovo insurance markets
2007
EXPANSION TO SE EUROPE Sava Osiguruvanje (North Macedonia)
Sava Osiguranje (Montenegro)
Entry into the North Macedonian and Montenegrin insurance markets
2008
LISTING POSR share
POSR share listed on the Ljubljana Stock Exchange
2008
EXPANSION TO SE EUROPE Illyria Life
Sava Životno Osiguranje (Serbia)
Establishment of life insurers in Kosovo and Serbia
2009
EXPANSION TO SE EUROPE Velebit Osiguranje
Velebit Životno Osiguranje
Entry into the Croatian insurance market
2012
PRIME MARKET LISTING Prime market
Transfer of the POSR share to the prime market of the Ljubljana Stock Exchange
2013
CONSOLIDATION IN SLOVENIA Zavarovalnica Maribor
Sava Re becomes sole owner of Zavarovalnica Maribor
2015
EXPANSION IN SLOVENIA Sava Pokojninska
Entry into the pension insurance market
2016
CONSOLIDATION IN SLOVENIA Zavarovalnica Sava
Merger of four insurers: Zavarovalnica Maribor Zavarovalnica Tilia
Velebit Osiguranje and
Velebit Životno Osiguranje
2018
EXPANSION in slovenia Sava Penzisko Društvo
TBS Team 24
Entry into the North Macedonian pension insurance market and the Slovenian assistance market
2019
SAVA INSURANCE GROUP Sava Insurance Group
Sava Re Group rebrands
2019
EXPANSION in croatia and sloveniaERGO insurance companies Sava Infond
Business consolidation in Croatian insurance market and entry into Slovenian investment fund management
2020
EXPANSION in sloveniaDiagnostic Centre Bled Vita
Entry into Slovenian healthcare market and business consolidation in Slovenian life insurance market